About me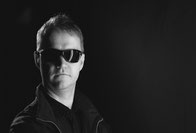 I started taking pictures with 12 - and my father´s Canon F1 with booster, that was much to big for me. Not the worst equipment for a rookie - and my kind of dumbbell training. But in the same time it evoke the impression that I was much more professional than I really was in that times. Since then I tried my very best to improve my skills.
I did a lot of "fashion-shooting-like" projects and portraits till mid of the 90s. But when my circumstances changed I became less active in this field. I did some event photography and wedding photography. Plus some architecture and since a few years also travel photography. Now, twenty years later, I intend to get closer again to where I come from.
From the very beginning my favourite photo subjects have been people. Constantly moving. Hard to catch. Always interesting. With their very own personality - and full of thoughts, ideas and emotions to uncover.